Phone: 802-698-0265
Mail:
Willing Hands
198 Church Street
Norwich, VT 05055
Please refer to staff list below for email contacts.
For general e-mail inquiries: info@willinghands.org
Executive Director:     
Gabe Zoerheide
Operations Manager:
Chris Castles
Manager of Programs:
Sara Cavin
sara@willinghands.org    or:   volunteer@willinghands.org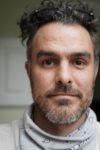 Recipient Site Coordinator & Garden Lead:
Brian Wagner
Warehouse Coordinator
Scott Trombley
Administrative Coordinator:
Krista Karlson
Gleaning Coordinator:
Hiring soon!
Job position, and to apply, see link on indeed.
Gleaning & Garden Assistant
Christine Croitoru
Glean Leader:
Stayed tuned for hiring info for 2021 growing season
Gleaning Volunteer Coordinator: Carolyn Frye  gleaning@willinghands.org
Garden Leaders: Bartlett Leber & Brian Wagner  garden@willinghands.org
Delivery Truck Drivers, 2020: Chris Brady, Ray Brewster, Chris Castles, Jared Friedland, Lars Sandvik, Iain Wallis, Remy Eisendrath, Scott Trombley
Sunday volunteer Drivers: Pete Tannini, and Milton Frye & Carolyn Frye
(Substitute Drivers: Call or email Chris if you are interested!)